Palm Beach Pines State Recreation Area - Palm Beach, FL Fishing Report
Spanish Mackerel in Palm Beach
Palm Beach Pines State Recreation Area - Palm Beach, FL
Fishing Charter details
Fishing
October 29, 2022
Jessica and Todd are new to saltwater fishing and the wind was blowing from the northeast at a good clip this morning, so I decided to stay in the Intercoastal today. It was a good call and they had a great time catching Spanish Mackerel, Houndfish, and Blue Runners. Nothing huge, but they got their feet wet and had a lot of fun, and some great fish for lunch !
Popularity
Light Fishing Pressure
Water clarity
Clear, 2-6 Feet
Scenic setting
Clear & Open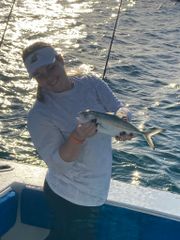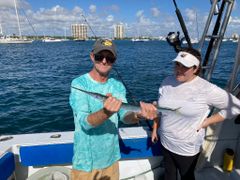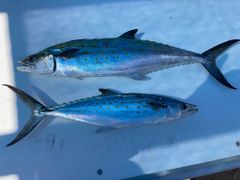 Gear & tackle used:
Live shrimp on spinning tackle was the ticket.
Check out more fishing reports
Weather data
Forecast
Weather at 12:00 am, Rain, Partially cloudy